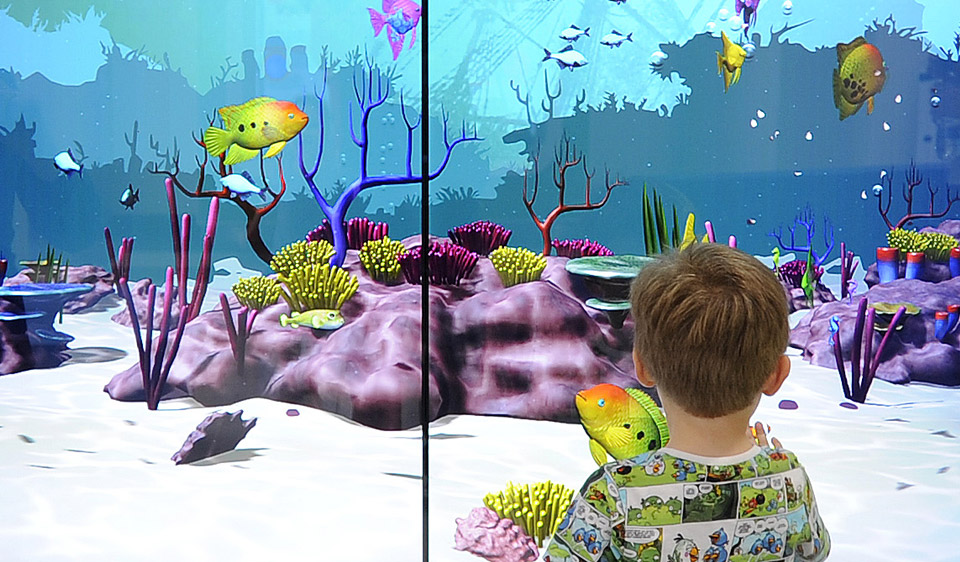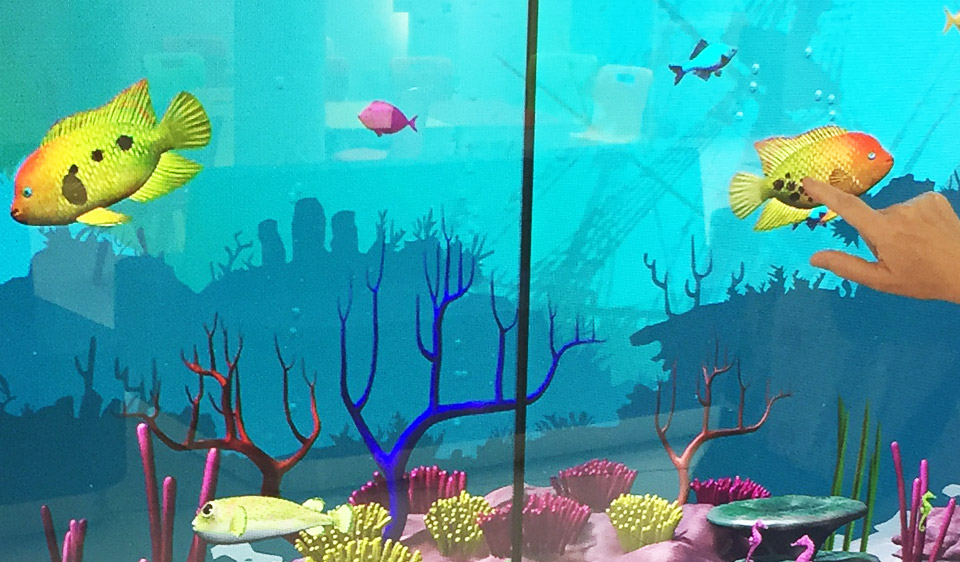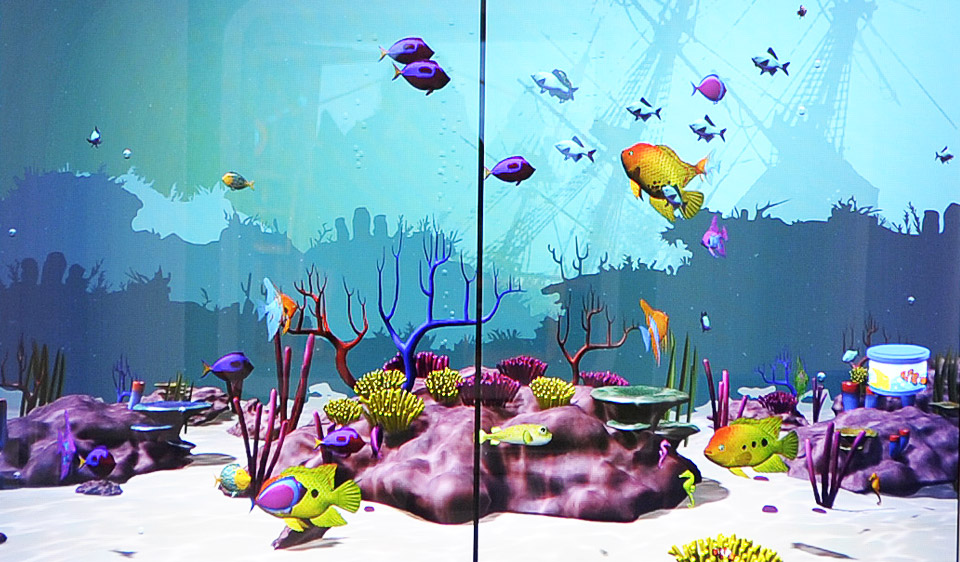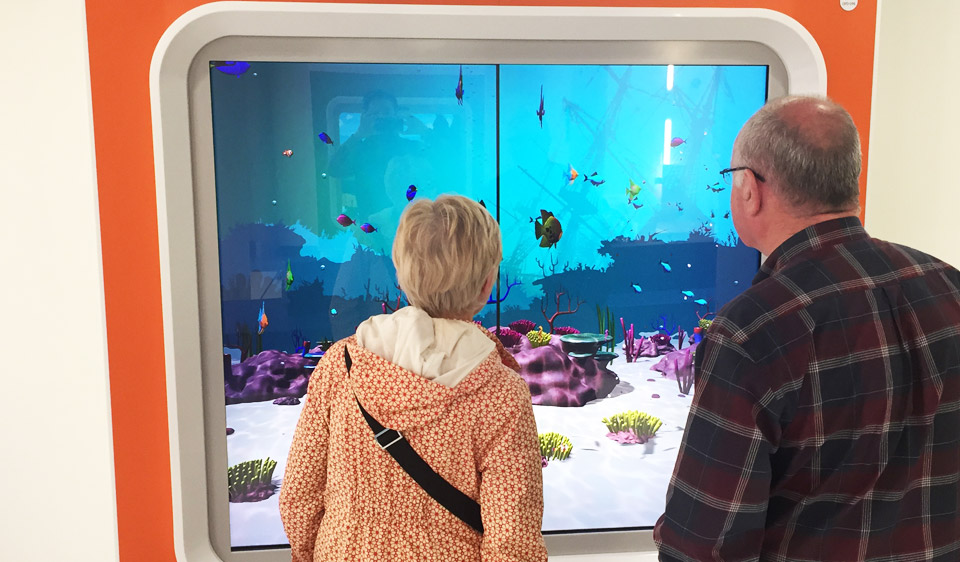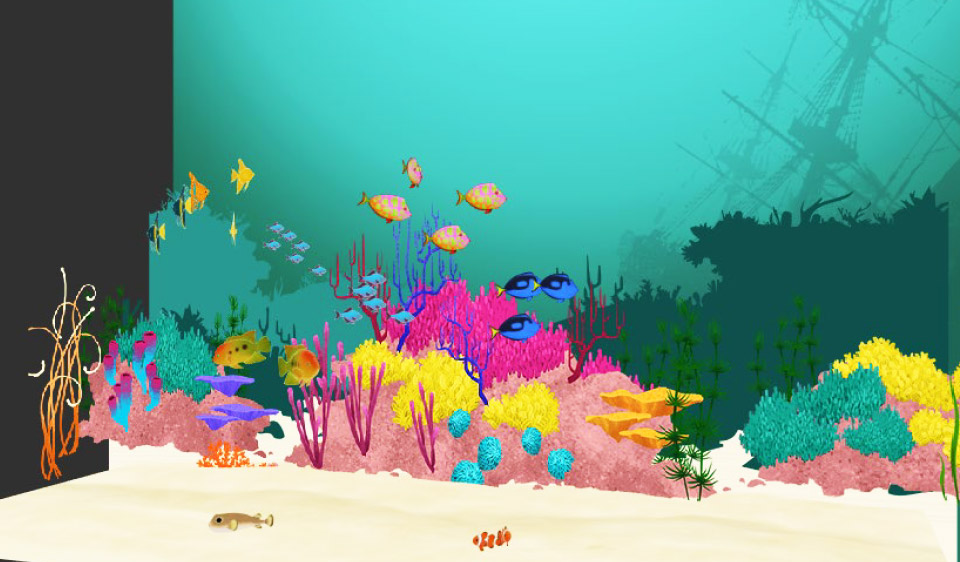 ‹ › March 2015
Southern General Hospital Interactive 3D Aquarium
The brief here was to design an interactive 3D aquarium that would present a calming, ever changing, engaging play thing to short and long-term hospital visitors.
The aquarium has varied fish types which all resond differently to user touch
An infra-red overmount is used over two large edge to edge portrait monitors to present a 'window into a virtual underwater world.'
The aquarium has been featured on television programmes about the new children's wing of the new hospital which is curated by Yorkhill Children's Charity and is a fantastic and modern space.